How to Plan Your Bathroom
Planning for space in your bathroom
with Christine Moulder BDes, MDes.Hons
One of the greatest tricks I learnt while studying was how to functionally plan the layout of a room in a way that is easy to quickly manipulate and visualise. I find this an invaluable tool as one of the biggest mistakes many people (myself included) have made is to layout the physical items, and forget to leave enough circulation around these to allow comfortable movement throughout the space and then have to start the planning process from the start.
The easiest way to look at multiple layout options quickly is to draw up your plan and all of your items (bath, shower, toilet, vanity etc) to scale. Your floor plan should be drawn on one large piece of paper, while each item is drawn on their own separate piece and cut out. When drawing up each item, also include the minimum circulation space for that item (image 1). I have purposely drawn these up quite rough to demonstrate that you do not need to be an artist to effectively do this. Before we go further it is important to note that when doing this for a bathroom renovation, or even a new build, first check with a builder or plumber if there are items that cannot be moved, for example a toilet may only be able to be placed on one or two of the four walls due to its waste requirements.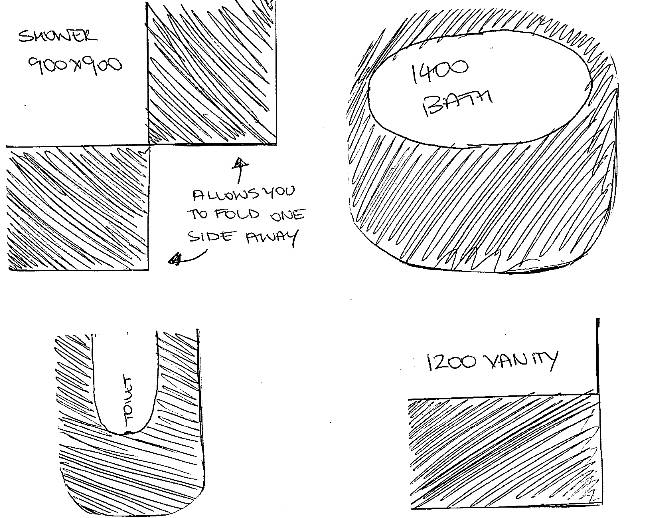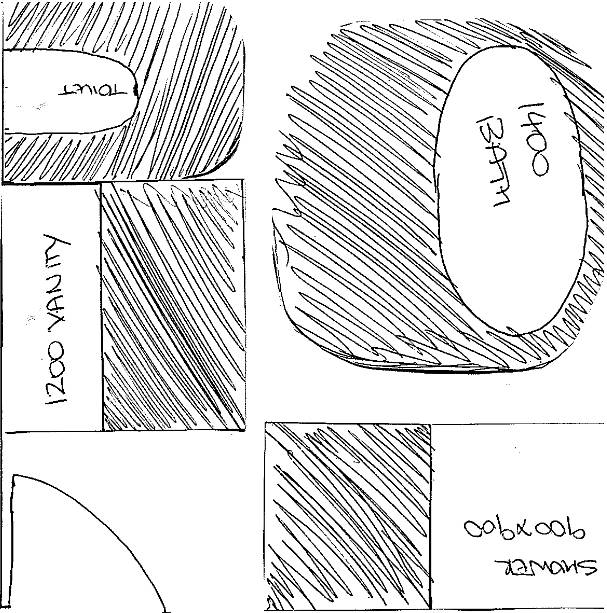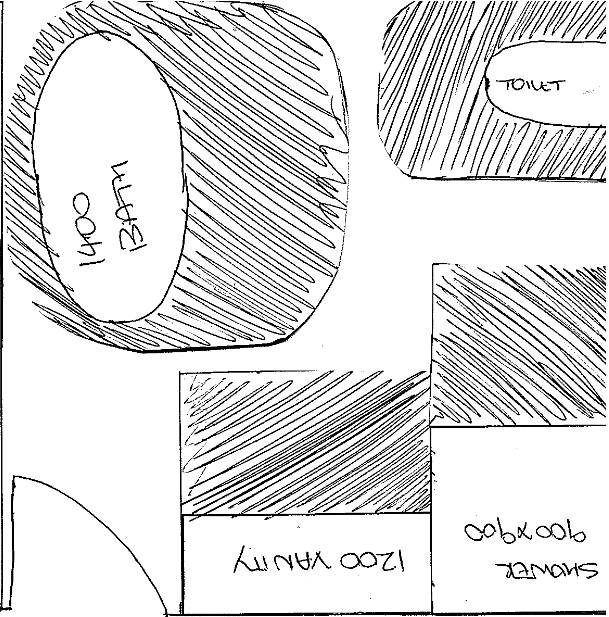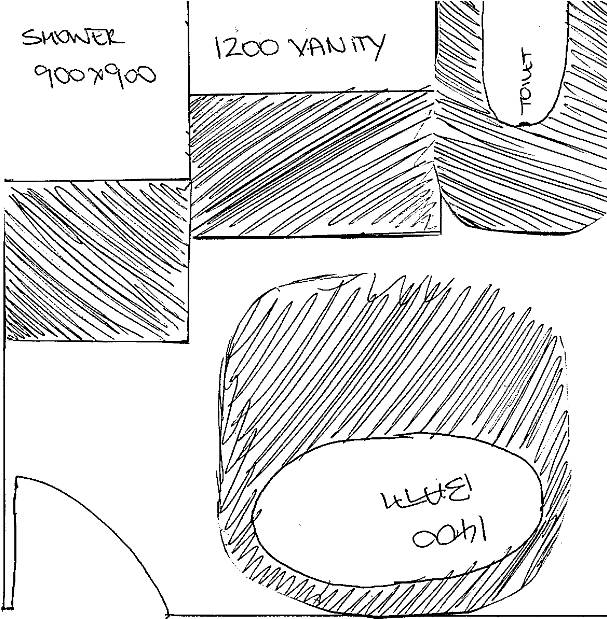 On your floor plan make sure you are also including notes of any doors or windows, as this will further dictate where items can and cannot be placed. As an example I have drawn up a very basic 3m x 3m floor plan with just a single entry door and began playing around with various layout options (Image 2-5), it is important to note also that circulation spaces can overlap as long as the minimum distance is maintained.
By completing this task you can easily see how the items will fit without having to sketch up multiple options. This activity also allows you to easily see if you need to reduce the size of some items or, in the case of this example, have the possibility to go larger. It also gives the ability to see other opportunities, for example in image 4 there is space to build a small privacy partition to hide the toilet.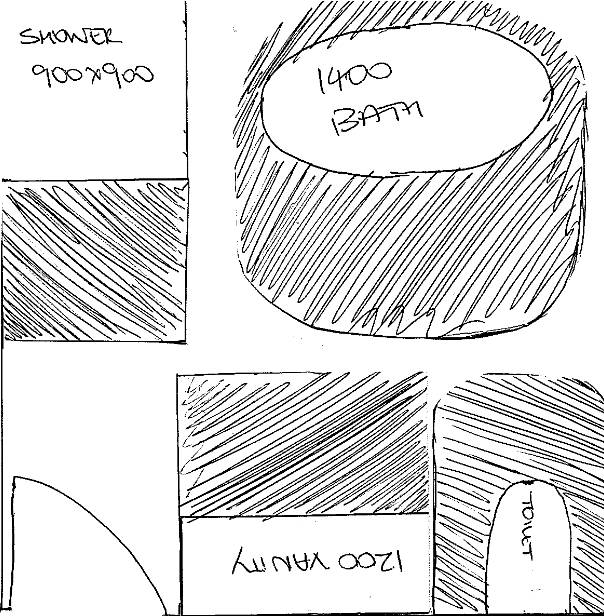 Circulation space used in this exercise - guide only
Freestanding bath: 150mm around 3 sides, 800mm on entry side.
Vanity: 700mm on entry side
Shower: 800mm on entry side
Toilet: 200mm on either side with 700mm on entry side