Bathroom inspiration gallery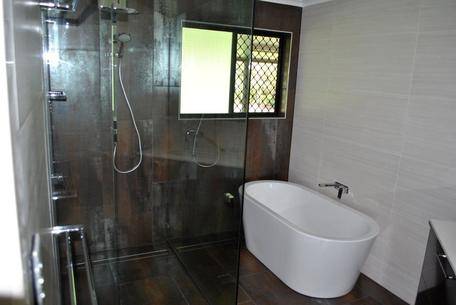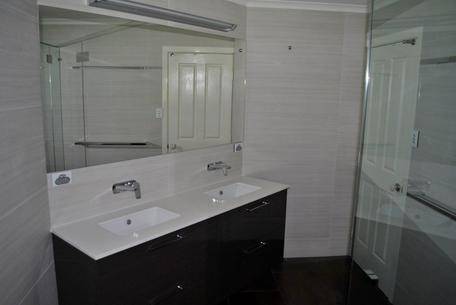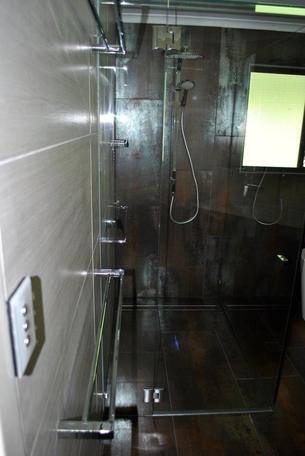 This is a large space that definitely allows for a large shower, double vanity and free standing bath. Extending the floor tiles up the wall has given a strone feature and the result is luxurious elegance.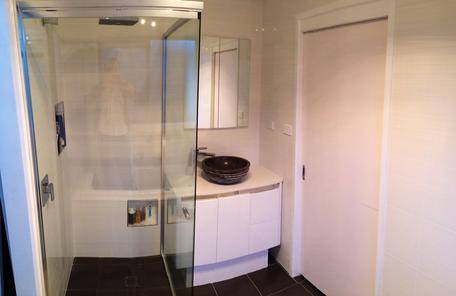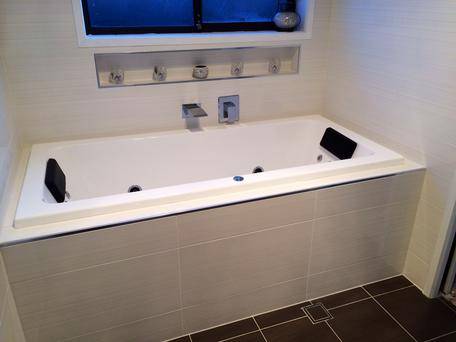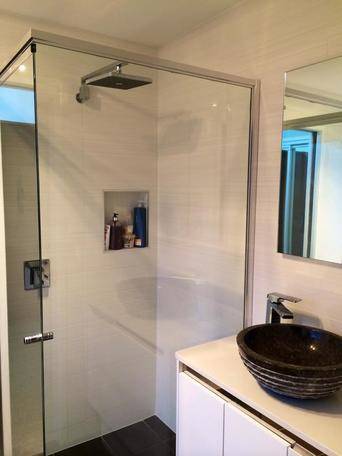 This client has done extremely well fitting their dream bathroom into a small space. The niches, behind the spa bath and the low level one in the shower to rest your foot, are not only great features but an extremely practical use of space. The choice of vanity, basin and tiles work well together in this well thought out and well presented bathroom flooded with ample natural light.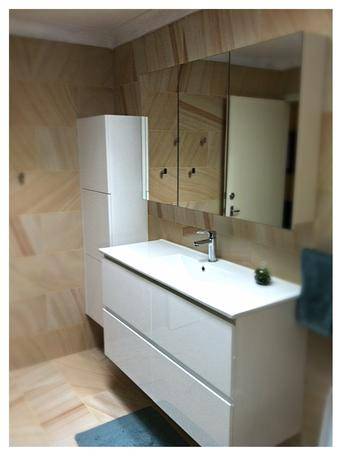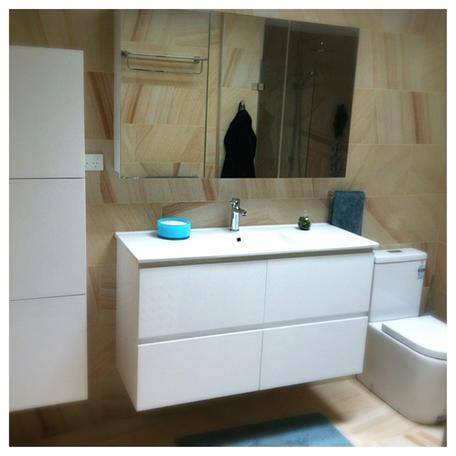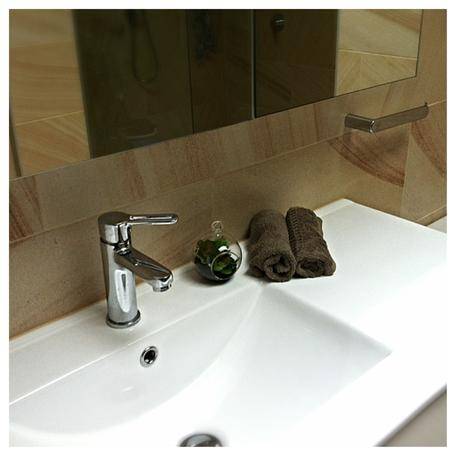 The clients love their new bathroom with it's luxury feel and decor which is reminescent of 5 star hotels, a sanctuary with a day-spa feel right in their own home! There is ample storage and the tiles give a luxurious feel.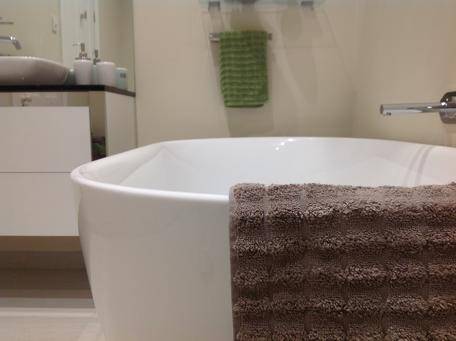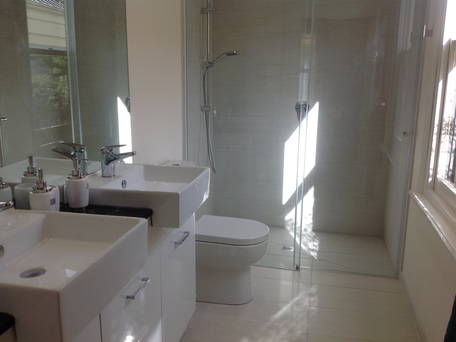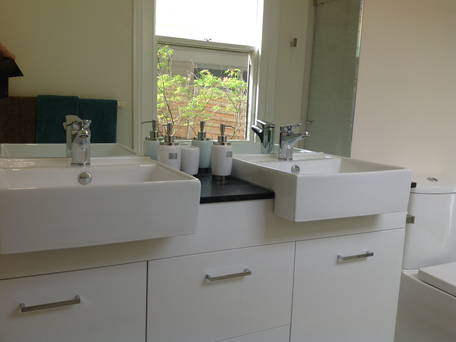 Kew Main and Ensuite Bathrooms

The neutral tones and modern fittings have met the design brief giving a modern, restful and luxurious room. The large and comfortable bath has been allowed to be a focal point of the area.
The use of a semi recessed vanity and wall-to-wall shower screen has made excellent use of space in the ensuite but the use of half or full height wall tiling may possibly have added to the luxury.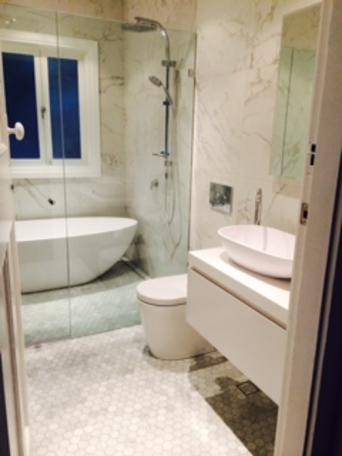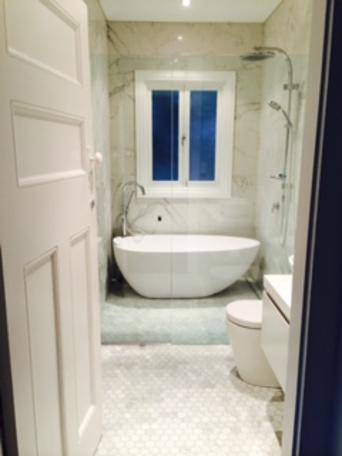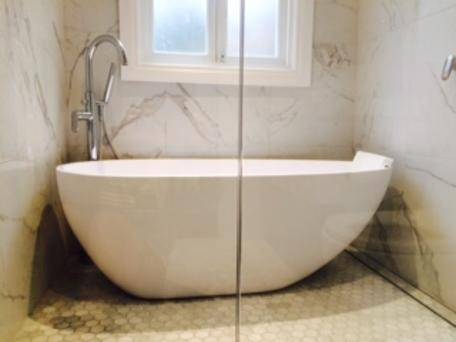 When is a small space not small? Before the renovation, this bathroom looked like it was the existing one in the 1917 house. It was green, dark and small.

Clever use of space in this bathroom, with the shower in front of the bath area and the in-wall cistern, has made the room appear much larger and placing the stone bath and basin within this small bathroom space is inspired. The shapes chosen within this bathroom have not over powered the space but still allowed these items to be a feature. The honeycomb floor tiles are a lovely touch and in such a soft colour brightens and enlarges the space.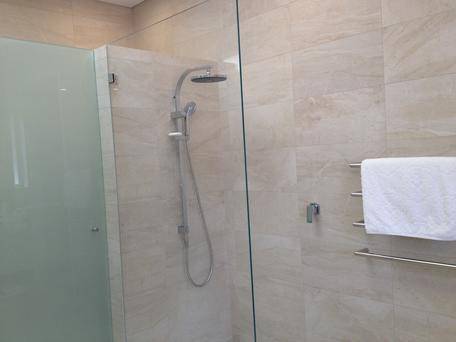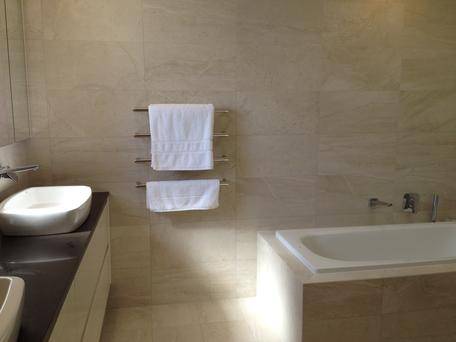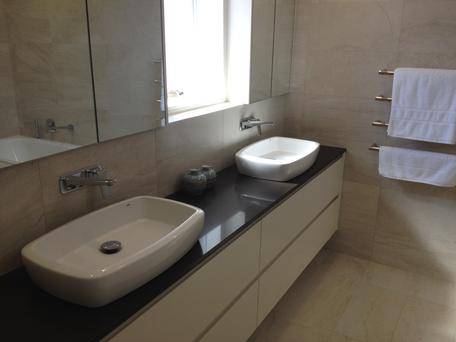 One word - opulence. So much room and a well laid out design with a very nice pick for both vanity and bath. However, its the heated towel ladder that really stands out as the highlight of this bathroom with an abundance of storage in shave cabinets and vanity being a real positive.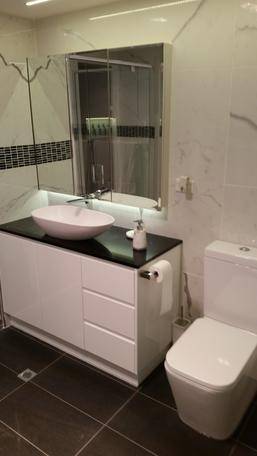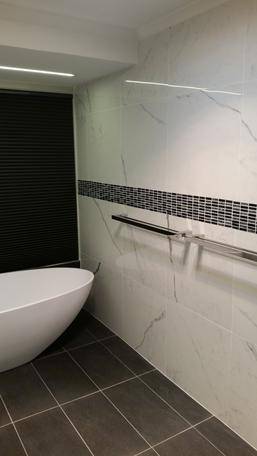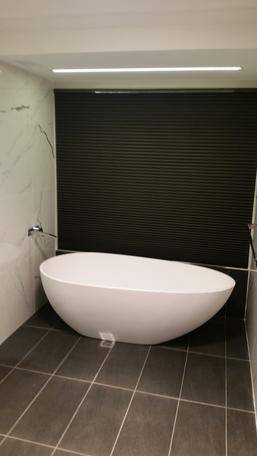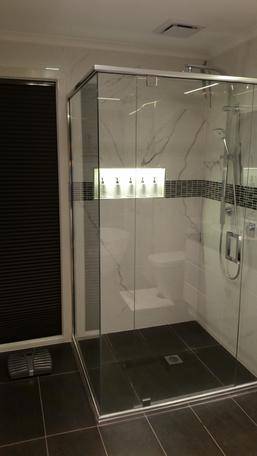 This ensuite was fully renovated removing an old spa bath, tiles, tapware, shower and toilet. The ceiling was lowered over the basin and new bath and LED lighting installed over both, under the shaving cabinet and in the shower recess. A remote controlled blind over the feature window completes the touch of luxury.
The Luna stone bath has been allowed to be the hero piece at one end of the room, and the matching stone basin, with Rush series tapware and Waipori shower system, complete this quality renovation.