Bathroom inspiration gallery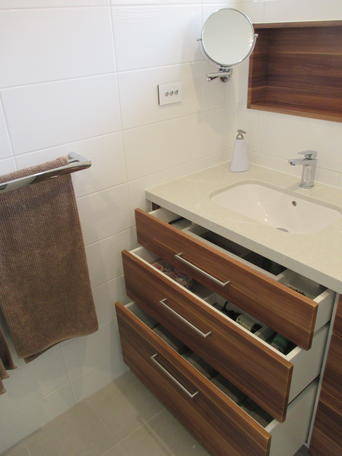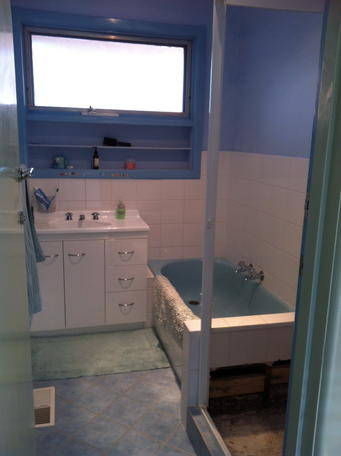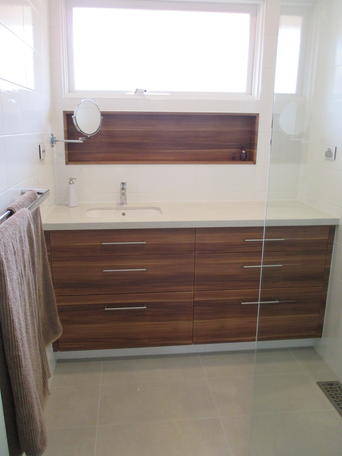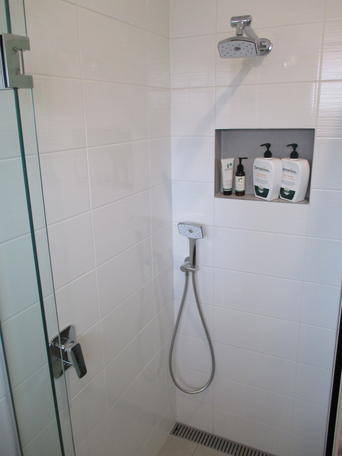 Balwyn North Main Bathroom

The "before" photo of the bathroom shows the magnitude of the transformation. A warm and inviting room has been created with the timber highlights and neutral tones. The design shows great unity and flow with the square shape continuing from the basin through all fittings and accessories. The use of timber and tiled niches works to make practical use of space a feature. With the bath removed, the room has been transformed into a light, bright and open area with great emphasis placed on storage.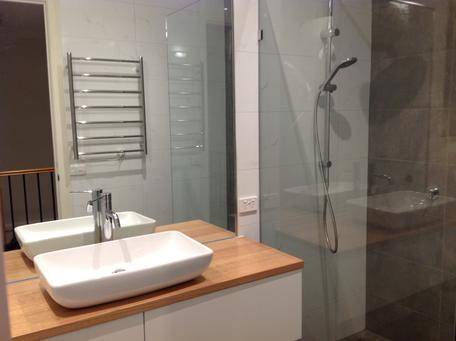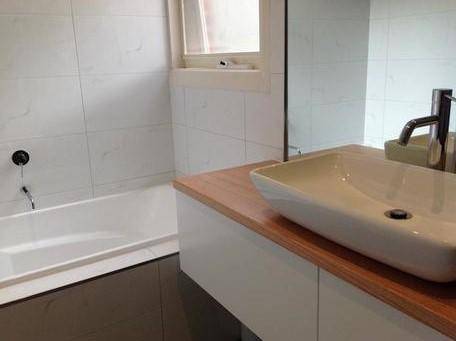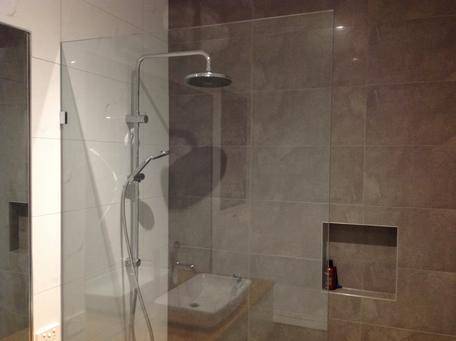 Prior to the renovation, this townhouse main bathroom was looking tired and outdated (last picture). The gorgeous oak top satin white vanity was the inital inspiration for the client who chose a neutral colour scheme to really make a feature of the vanity. Adding the frameless shower panel opens the room and clever layout allowed inclusion of a bath without making the room appear cluttered.
The result, a luxury hotel bathroom in a townhouse.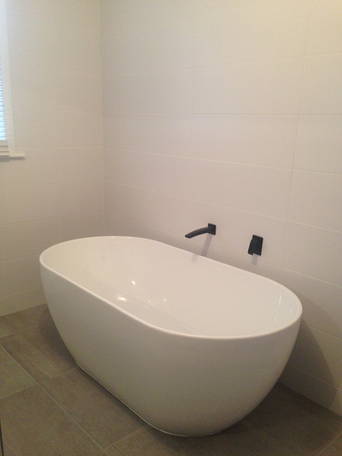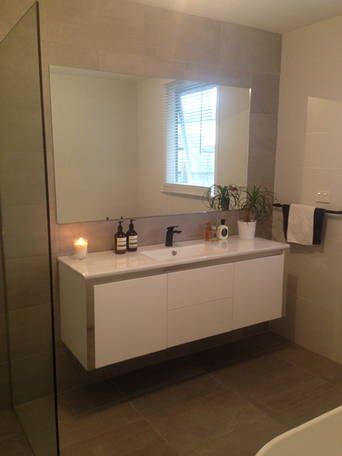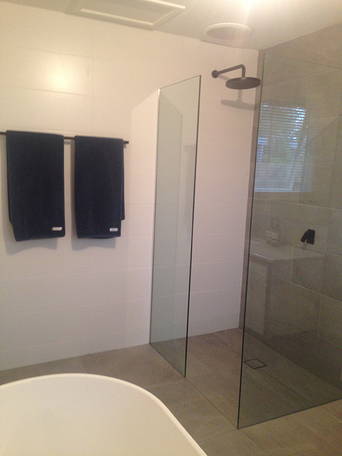 Great design and layout, coupled with neutral colours has made a normal bathroom space appear large and uncluttered. The continuation of the floor tiles up the wall really adds some hotel chic and the matte black tapware is comfotrably featured, a great example of a family bathroom made luxury.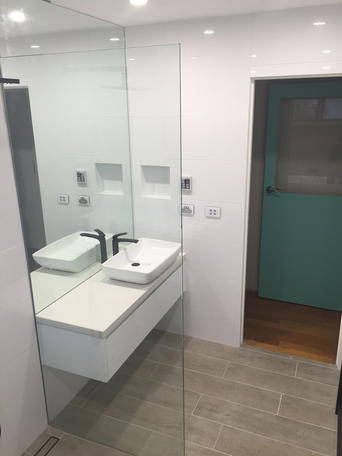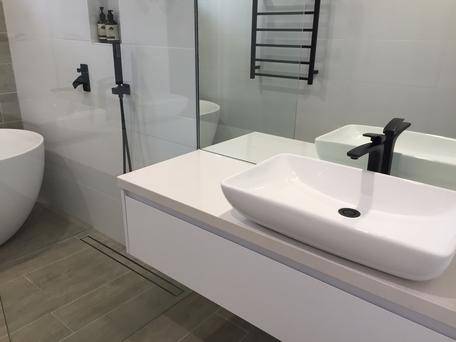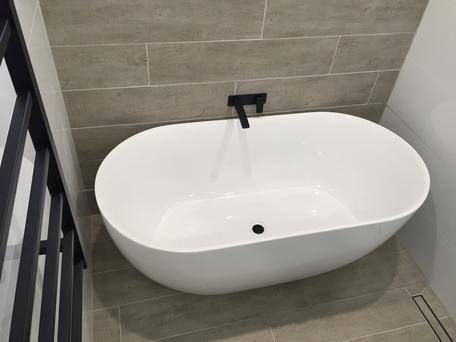 Watsonia North Main Bathroom

This is a beautifully executed bathroom. Clearly a narrow space, using the bathroom as a wet room not only looks great, but means that the shower can still be quite large. The continuation of the tiles up the back wall helps to make the room feel larger in every direction, and the colour is a great choice to compliment the black and white features. The plain vanity top will allow for some colourful towels to add a pop to the space.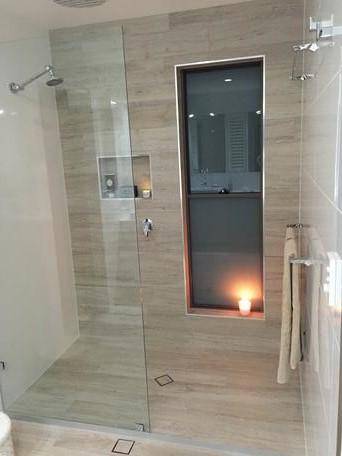 The client waited over 8 years to afford to fix this bathroom. It was approximately 30 years old and need of a little love.
After the renovation, they have a bathroom that is just like being at a resort - a touch of country with a splash of the sea. The frameless glass shower panel and floor tiles continuing up the wall open the room and create a real feature and the recessed nook and window create more interest and storage. Neutral colours in the rest of the room coupled with directional lighting creates drama that makes this luxury bathroom truely exceptional.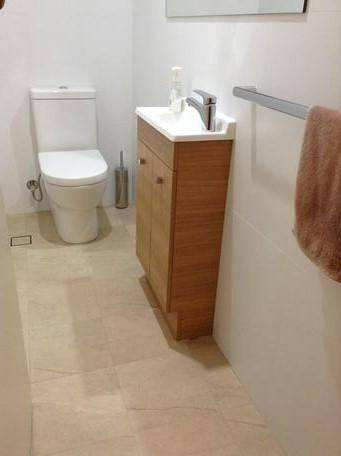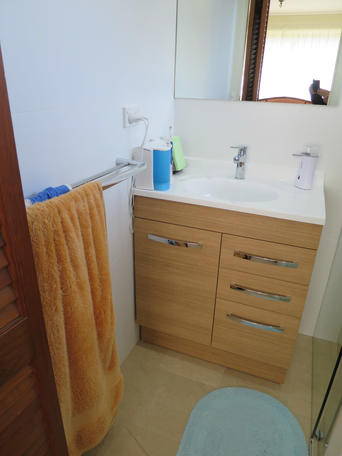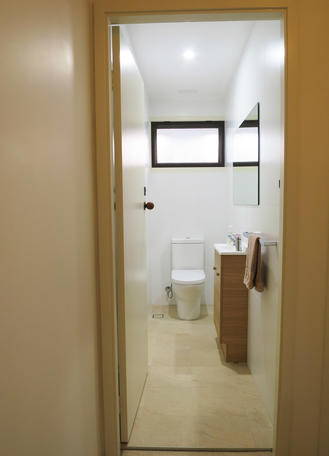 Wheeler Heights Ensuite and Powder Room

Great use has been made of a small space in this ensuite. The use of a sliding door frameless shower screen opens the room up while still providing a very generous shower space. The timber vanity and streamlined beauty of the Momento Fluid towel rails both add to the luxury in this room.
The elegant simplicity of design and choice of neutral colours in the powder room makes the small space appear very open while still featuring the wooden vanity which also provides great storage.