Bathroom inspiration gallery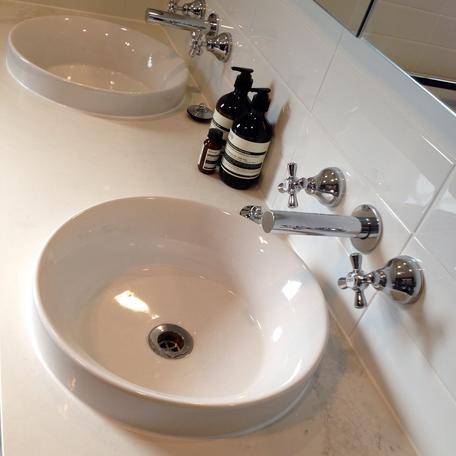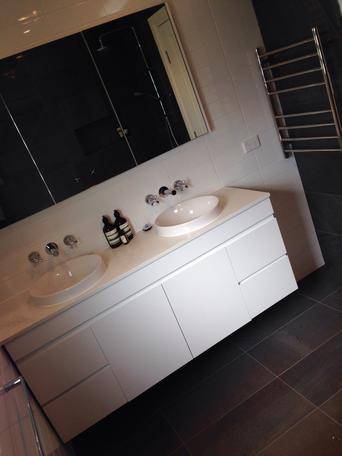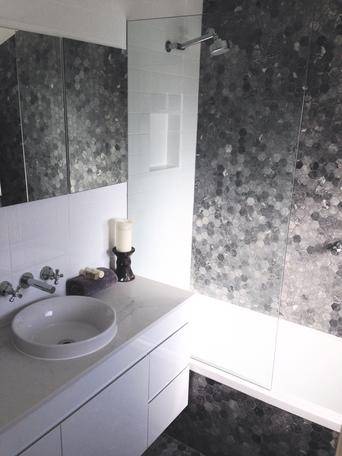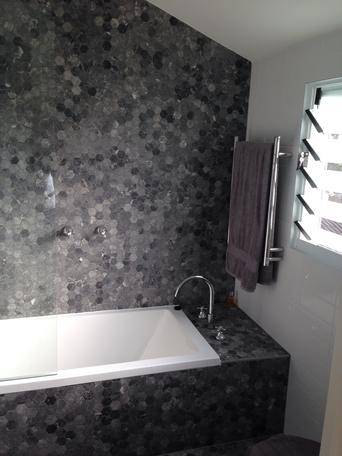 Balgowlah Heights Main and Ensuite

This renovation added a main bathroom to an upstairs bedroom area, and an ensuite to the master bedroom, to give more space for a family with three boys under 5.
The client wanted to create a haven ensuite, including a bath, and a practical and functional bathroom for three boys without compromising on luxury and style. Wrapping feature tiles around the bath and up the wall gives a modern chic feel while the floating vanities, with Caesarstone bench tops, and the mirrors make the space look larger. And the brief has been met!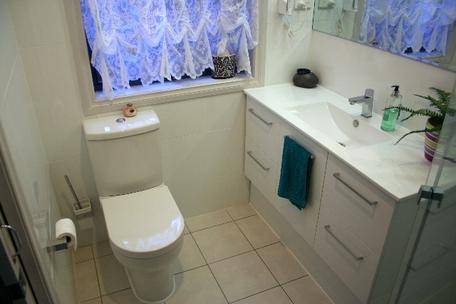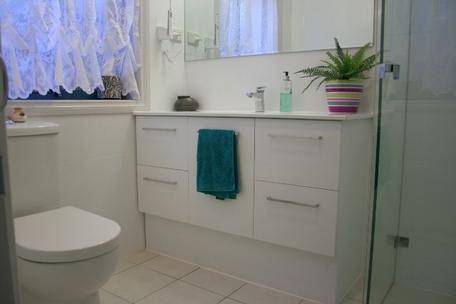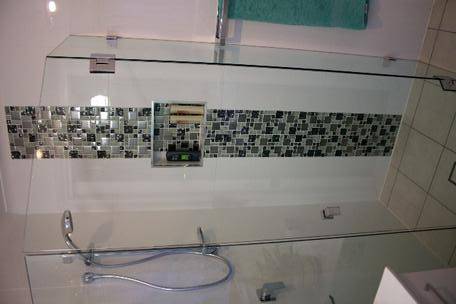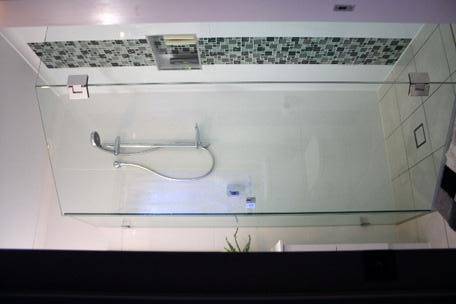 This is a well thought out space. It doesn't appear to be a large bathroom, but the planning has allowed for a large vanity and shower. The shower is definitely the sort of feature that you would find in a luxury hotel and the recess is a great feature.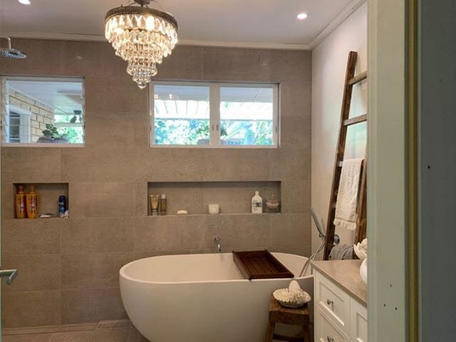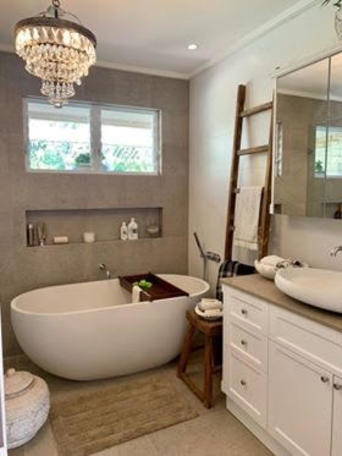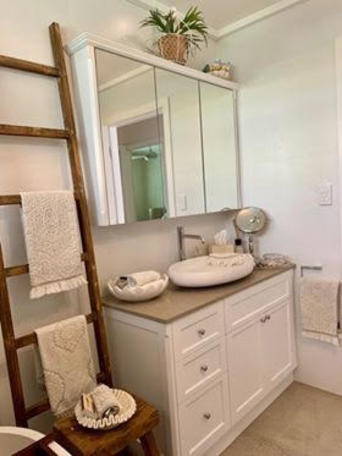 This main bathroom in Leeton incorporates a luxurious stone bath and uses of the same tiles up the wall which makes the area look larger and adds to the luxury of the room.
Wall niches are both popular and great use of space as is an open shower.
The beautiful crystal chandelier not only adds a centrepiece but completes the room with a touch of opulence.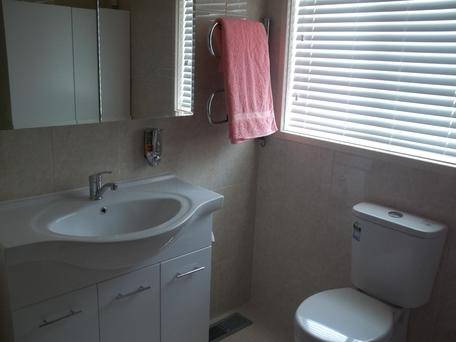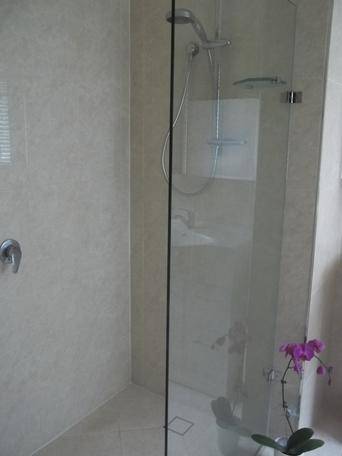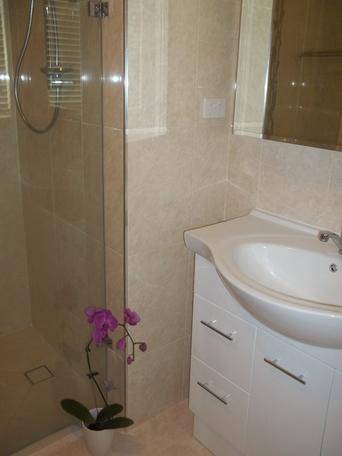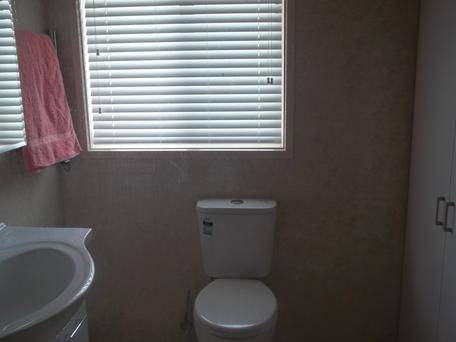 Not all of the photos do this bathroom justice but we can see that it is very well executed with simple and elegant practicality to fit the needs of the elderly clients, who have had recent knee and hip replacements. The walk in shower area was a must and the choice in tiles gives a touch of luxury. There is plenty of room around the toilet, again giving excellent access.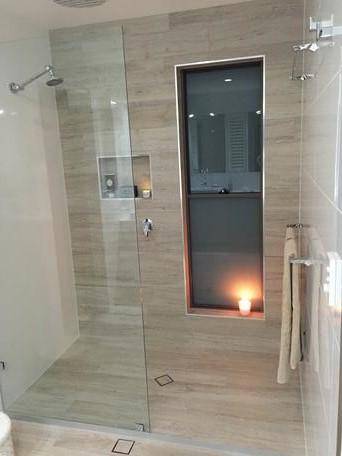 The client waited over 8 years to afford to fix this bathroom. It was approximately 30 years old and need of a little love.
After the renovation, they have a bathroom that is just like being at a resort - a touch of country with a splash of the sea. The frameless glass shower panel and floor tiles continuing up the wall open the room and create a real feature and the recessed nook and window create more interest and storage. Neutral colours in the rest of the room coupled with directional lighting creates drama that makes this luxury bathroom truely exceptional.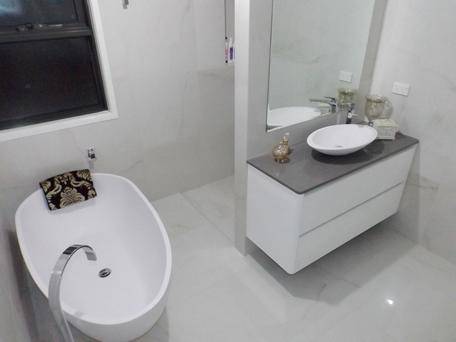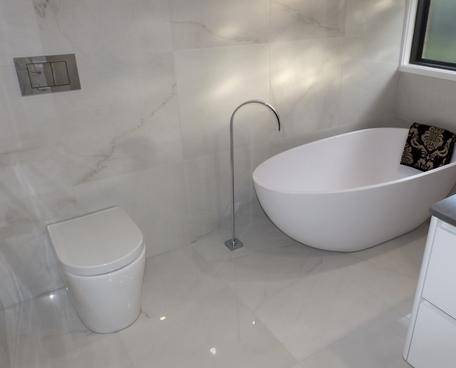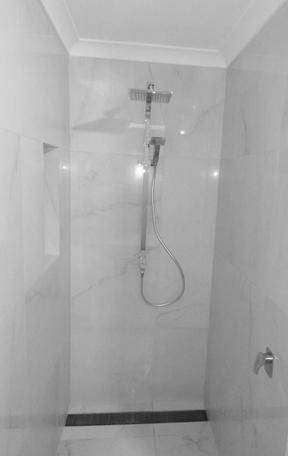 The original 1970s bathroom and separate toilet were each very small. Combining the two rooms, and the clever placement of a wall to create an open wet area, has really opened the room right up. As a result, the Luna stone bath has been allowed to feature.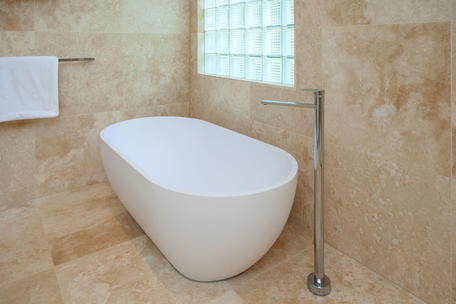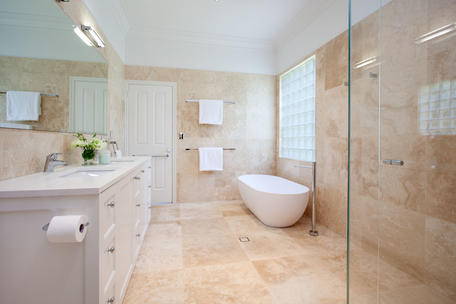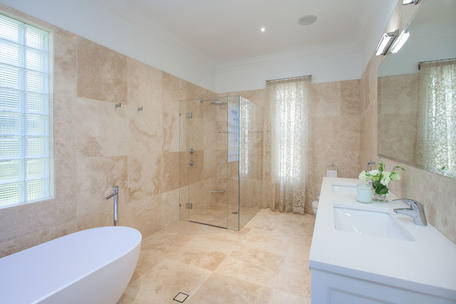 This stunning spacious bathroom features the Vogue stone bath with it's beautiful contemporary style which, combined with the high standard of associated finishes throughout, makes this bathroom top shelf.